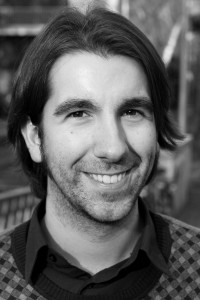 [Dominik has a new position at the Department of Sociology of Eberhard-Karls-University Tübingen since May 1, 2015. He continues to work with the AnaGramm team and stays involved in our research and publications. New contact data: dominik.becker@ifsoz.uni-tuebingen.de]
Dominik has worked for the AnaGramm project as a post-doctoral researcher at Heinrich-Heine University Düsseldorf from November 2013 until April 2015.
From 2002-to 2008, he studied sociology, philosophy and German literature at the University of Cologne, Germany, and the Université de Fribourg, Switzerland.
After a short stay at the faculty of education research at the University of Duisburg-Essen, Dominik was granted a PhD scholarship by the Cologne Graduate School in Management, Economics and Social Sciences (University of Cologne)  from 2008-2011. In December 2012, he successfully defended his thesis "Pygmalion's Long Shadow – Determinants and Outcomes of Teachers' Evaluations" and obtained his PhD (Dr. rer pol.).
Having spent two years in education research at the Technical University of Dortmund from 2011 to 2013, Dominik is now in charge of the research project AnaGramm – Analytical Sociology as a Grammar of the Social Sciences (November 2013 – current).
His research interests include
analytical sociology and social mechanisms
rational action theories
quantitative methods (in particular latent variable modeling and multilevel analysis)
political sociology and political communicaiton research
educational sociology